CSDA Members on eBay®
Many of our members are active sellers on eBay®. Think of these dealers first for extra confidence in your eBay® dealings.
Some dealers may not have current listings.
---
---
World Postal History (Roy Lingen)

eBay username: rlingen
Worldwide Postal History. We hold an auction of 200-400 covers every week. Always reasonable starting bids and never a reserve. Descriptions you can rely on. A weekly listing of lots is also available on our website.
Current rlingen eBay® offers

Website: www.BuckaCover.com e-mail: roy@lingens.com

---
E. S. J. van Dam Ltd.

eBay username: canadarevenuestamps
We offer large selection of Canada federal & provincial revenues, telephone & telegraph franks, Canada revenue stamp catalogue, canada revenue stamp album, prisoner of war franks, semi-official airmail stamps & covers, duck, hunting & conservation stamps
Current canadarevenuestamps eBay® offers

Website: www.canadarevenuestamps.com e-mail: esvandam@esjvandam.com

---
Dennis Jorgensen
eBay username: fatdane
I offer a selection of Canada , British Commonwealth, Scandinavia, & Baltic States stamps at Ebay , and occasionally offer stamps from other parts of the world.
Current fatdane eBay® offers

Website: www.wnstamps.com e-mail: dennis@wnstamps.com

---
Bill Longley

eBay username: longley
Specialist dealer in Canadian postal history. Hold public auctions with emphasis on Canada. Also worldwide philatelic literature. Visit our website to see our online stock.
Current longley eBay® offers

Website: www.longleyauctions.com e-mail: bill@longleyauctions.com

---
Eastern Auctions Ltd. (Gary Lyon)

eBay username: easternstamps
We have been one of Canada's leading stamp auction firms for over 20 years. Our Public Auctions specialize in quality stamps from Canada, Newfoundland and Provinces. We also have monthly Mail Auctions with extensive worldwide material. We trust that you will find our eBay material in similar quality.
Current easternstamps eBay® offers

Website: www.easternstamps.com e-mail: easternauctions@nb.aibn.com

---
Patrick Chalifoux
eBay username: canada.quality.stamp
Canada, it's my speciality, in all kind (used, mint, block, classic, variety etc....) I like to have the best quality.
Current canada.quality.stamp eBay® offers

Website: www.timbratheque.com e-mail: timbratheque@hotmail.com

---
John Sheffield

eBay username: johnsheffield
We offer a variety of stamps and postal history from Canada and the British Empire. Please visit our web site for additional information
Current johnsheffield eBay® offers

Website: www.johnsheffield.com e-mail: john@johnsheffield.com

---
Ron Carmichael
eBay username: ricarmic
Over 25 years in business! Primary Ebay listings are mixtures and boxlots, but other interesting such as covers etc show up too! "Something for everyone" has been my motto for years now!
Current ricarmic eBay® offers

e-mail: ricarmic@rogers.com

---
Ivan Killins
eBay username: iekphilatelics
Ivan E. Killins (I. E. K. Philatelics) offers you stamps, postcards and covers from Canada, United States, British Commonwealth and the rest of the world on eBay.
Current iekphilatelics eBay® offers

Website: www.iekphilatelics.biz e-mail: ivankillins@iekphilatelics.biz

---
Isidore Baum
eBay username: judaica-sales
Israel stamps and covers, worldwide Judaica stamps and covers, Judaica autographs and documents, antique maps and prints of the Holyland and Judaica subject matter, anti-Semitic and Holocaust related memorabilia, Zionist and Holy Land documents, all types of Judaica ephemera. See our sister site at www.topicalsetc.com for topical and Disney stamps
Current judaica-sales eBay® offers

Website: www.judaicasales.com e-mail: info@judaicasales.com

---
Hugo Deshaye H.D. Philatelist

eBay username: hugo-philatelist
Hugo Deshaye H.D. Philatelist is dealing in quality worldwide postal history and covers since 1995. We are specialized in Canadian postal history with particular emphasis on the postal history of Quebec. Visit our cover categories section to see our large inventory.
Current hugo-philatelist eBay® offers

Website: www.hdphilatelist.com/ e-mail: hdphil@videotron.ca

---
City Stamp Montreal (Robert Cooperman)

eBay username: citystampmontreal
City Stamp Montreal offers over 9000 gorgeous and rare stamps from all over the world. Specializing in Canada & BNA. Check us out!
Current citystampmontreal eBay® offers

Website: www.citystamp.ca e-mail: info@citystamp.ca

---
Deveney Stamps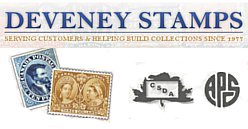 eBay username: deveneystamps644
With one of the largest stocks of Canadian Stamps in Canada, Deveney Stamps offers a wide variety of stamps for you to choose from. If you cannot find something that interests you, please don't hesitate to e-mail or call us with your requests, questions or want lists. Mint, Used, Precancels, Revenues, BOB, Varieties. We are always buying Canadian singles, sets and collections.Contact us with your inquiries!
Current deveneystamps644 eBay® offers

Website: www.deveneystamps.com e-mail: info@deveneystamps.com

---
Weeda Stamps Ltd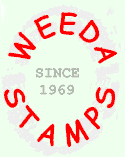 eBay username: weedastamps
Another auction brought to you by Weeda Stamps, in addition to our regular dynamic online auction bidboard and Dutch Auction at www.weeda.com. Dealing fairly in stamps for over 30 years. Members of CSDA (Director for Western Canada) and APS.We are fair buyers for outright purchase on collections large or small, and accept consignments for all of our auction outlets for a nominal percentage, contact us if you have better material that you are looking to consign.
Current weedastamps eBay® offers

Website: www.weeda.com e-mail: beverly@weeda.com

---
Jace Stamps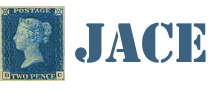 eBay username: jacestamps_dot_com
Selling quality stamps online since 1997.
Current jacestamps_dot_com eBay® offers

Website: www.jacestamps.com/ e-mail: stamps@jace.net

---
Patrick Durbano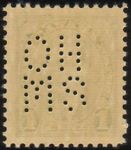 eBay username: Durbano_Stamps
We have a large stock of Canadian Official and Private Perfins - Want Lists filled. Our worldwide perfins consist of over 150 different current and former countries and territories. We also offer selections of Canada, Germany, GB and USA including revenues, precancels, officials and booklets. We also provide onsite Stamp Appraisal services.
Current Durbano_Stamps eBay® offers

Website: www.DurbanoStamps.com e-mail: DurbanoStamps@gmail.com

---
Steve Moreland
eBay username: coinaholics
Offering Canadian Revenues, USA Revenues, US/Canada EFO's, Back-of-Book and Semi-Officials.
Current coinaholics eBay® offers

Website: www.morelandrevenuestamps.com e-mail:

---
Peter Piszko
eBay username: postcardduster
We offer Canada and Worldwide stamps, covers ∓ postcards plus other small collectibles. We often have some unusual or "weird" stuff so check us out! New Items added daily.
Current postcardduster eBay® offers

e-mail: ppiszko@hotmail.com

---
Kings Kollectables (Douglas King)
eBay username: dwk23
Canada, USA Great Britain, British Commonwealth and Worldwide
Current dwk23 eBay® offers
---
Frank Kahle
eBay username: frankkahle
We sell all things stamps. Heavy on Canada but have stamps from all over the world. Always high quality materials.
Current frankkahle eBay® offers

Website: www.ebay.ca/str/franksstampsandstuff e-mail: frank@f-and-d-stamps.ca

---
Joey Nadeau
eBay username: vintagetreasuresnorth
Postal History, Worldwide stamps, BNA
Current vintagetreasuresnorth eBay® offers
---
---
---
CSDA Members
To include yourself on this list, please fill in this form.