November 22, 2015 John Sheffield Philatelist Ltd. London, Ontario, Canada Public Auction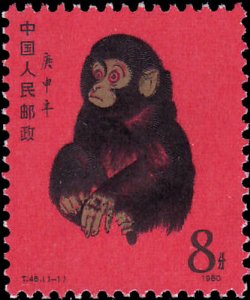 Public Stamp Auction #176 . Our November sale is best described as "a philatelic smorgasbord."

A few highlights are:
United States including Duck stamps
Better worldwide with intact collections and better single stamps including the Chinese Monkey issue, Great Britain with a large assortment of the Penny Black issue
Canada with better post cards, postal history, individual stamps, and a great selection of early Pioneer Air Mail stamps and covers.
November 24, 2015 Sparks Auctions Ottawa, Ontario, Canada Public Auction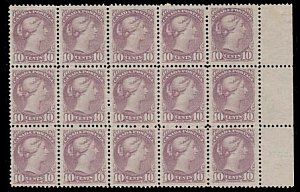 The Daniel Cantor collection of Small Queens features stamps and postal history of a consistently high quality, offering collectors seeking the finest existing stamps in singles and multiples an opportunity to acquire many new additions to their collections. With more than 60 different destinations, the postal history section is the most comprehensive one-sale offering since the George Arfken sale of 1997 and S.J. Menich sale of 2000.

A few of the many highlights of the Cantor collection include: rare die proofs of the 2c to 50c values, the largest multiple of the scarce 1871 1c orange on thick, soft paper (lot 34), the sole well-centered mint example of the 1871 3c deep rose on thick, soft paper (lot 104); a unique imperforate pair of the 1890s 6c deep chocolate with major re-entry from position A24 (lot 145); a bisected usage of the 1872 6c yellow brown in outstanding state of preservation (lot 155); the celebrated mint block of fifteen of the 1881 10c reddish purple (lot 215); a pristine 1877 pre-UPU registered cover to England showing a rare use of the 8c registered letter stamp which formerly graced the Bill Gross collection (lot 351); and an 1882 non-UPU cover to Saint Helena franked with 1c yellow pair and 5c olive green block of five, offered publicly at auction for the first time (lot 462).

The sale of this collection is an exciting, not-to-be-missed event for advanced collectors of early Canadian stamps and postal history. Many of the items from the Cantor collection have come from illustrious collections including George Arfken, Sir Gawaine Baillie, Vincent Graves Greene, Dr. Clare Jephcott, Dale-Lichtenstein, S.J. Menich, Dr. Lewis Reford, Bill Simpson and, of special note, Ted Nixon.
Every Saturday All Nations Stamp And Coin Vancouver, British Columbia Public Auction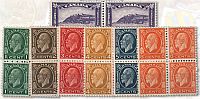 Weekly auctions of Canada, and World, Stamps, Postal History, and collections, including material from the Chris McGregor collection. No buyers premium. Bid in person, online, by phone, fax, or email. Every Saturday at 12:00 noon