Upcoming Stamp Auctions
---
June 25-26, 2014 R. Maresch & Son Toronto, Ontario, Canada Public Auction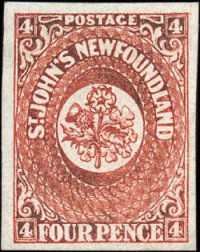 Please note that unlike our usual auction, this current sale begins with the Don McCrossan Newfoundland collection, which has been painstakingly put together over the past 30 years. Contained herein are many rare items seldom offered, which will enhance any collection, even the most specialized and advanced. The Provinces section also includes another nice selection of rare stamps and covers, including Prince Edward Island. This sale is proportionately stronger in Canada than usual, featuring the Richard Blackburn collection of Northern Ontario postal history including Manitoulin Island, as well as a strong showing of Perth County covers and other valuable postal history. The Canada Pence issues are more extensive than we have offered in a while, with a good selection of varieties and several mint three pence beavers. Later issues are also well-represented with good sections of Jubilees, Quebecs, Admirals and War Tax. The last session runs from Canada Back-of-the-Book to Revenues, plus Great Britain, British Commonwealth and Foreign including better U.S.A., This session also contains several rare and collectible stamps and covers, the usual larger lots and collections, estates and properties as received.
Website:www.maresch.com/
e-mail: tony@maresch.com
---
June 29, 2014 John Sheffield Philatelist Ltd. London, Ontario, Canada Public Auction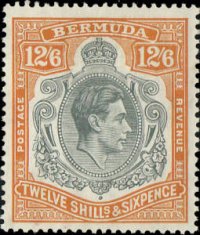 Our 171st Public Stamp Auction is "chock-a-block" with useful material. The sale starts with a large offering of Worldwide collections and larger lots followed by individual stamps and sets. British Commonwealth includes a strong representation from Great Britain with Penny Blacks galore!. There is a strong representation from Canada in this sale with both postal history and single stamps. Truly a sale with something for everyone!
Online bidding available
Website:www.johnsheffield.com/auction/auctionindex.php
e-mail: john@johnsheffield.com
---
Every Wednesday Weeda Stamps Ltd. Victoria, British Columbia Internet only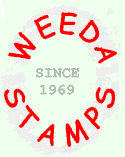 Weeda Stamps has held a regular weekly bidboard auction since 1976. The online component of the sale began in 1993. On December 3rd 2006 the auction transitioned to an exclusively online operation. The weekly auction offers a minimum of 160 Canadian and Worldwide lots, all with high quality scans or photos. There is an easy to use automated online bidding system. Any queries or bids can also be phoned in at 1-250-385-1826 or toll free at 1-888-685-1826. Each auction closes Wednesdays at 7:00 pm Pacific Time.
Online bidding available
Website:www.weeda.com
e-mail: beverly@weeda.com
---
Every Saturday All Nations Stamp And Coin Vancouver, British Columbia Public Auction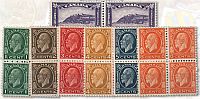 Weekly auctions of Canada, and World, Stamps, Postal History, and collections, including material from the Chris McGregor collection. No buyers premium. Bid in person, online, by phone, fax, or email. Every Saturday at 12:00 noon
Online bidding available
Website:www.allnationsstampandcoin.com
e-mail: collect@direct.ca
---
CSDA Members
To have your sale included in this list, please fill out this form.