Upcoming Stamp Auctions
---
April 23, 2016 Bow City Philatelics Ltd Calgary, Alberta Mail Auction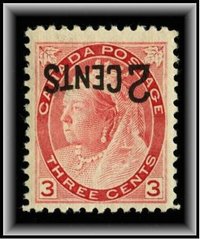 Bow City Philatelic's 89th Postal Bid Sale is now posted on online.There are 2700 lots being offered,incl a large selection of Canadian Covers, with many Stampless, Small Queen's, Leafs, Numerals, Maps, Edwards and Admirals. Also strong are sections of Assiniboia and Alberta items.The stamps include many excellent items from the Pence Beavers through to the Admirals. Numerous Mint Cent and Large Queen hard to find stamps. There is an extensive offering of the Small Queen issue as well. Excellent mint selections of Queen Victoria, King Edwardand George V issues are in this sale. There is a very strong selection of early Canadian Precancel stamps. There is also lots of USA, Great Britain,and British Commonwealth countries.
Online bidding available
Website:www.bowcity.net
e-mail: bowcity@bowcity.net
---
April 24, 2016 John Sheffield Philatelist Ltd. London, Ontario, Canada Public Auction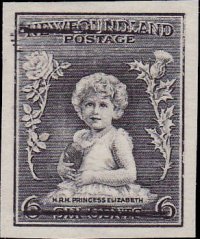 Our 177th Public Stamp Auction features a variety of material from around the world. Of note:

single stamps from European countries with an emphasis on The Netherlands,
real photo black and white post cards with a selection of thematic along with selections of Ontario towns,
postal history from various areas of Canada,
early Pence, Large and Small Queens from Canada,
imperforate pairs and other interesting from Canada,
the usual selection of over 200 Floor Sale Only lots. Sorry, no internet bidding on these, you must be present to bid.
Online bidding available
Website:www.johnsheffield.com/auction/auctionindex.php
e-mail: john@johnsheffield.com
---
Every Wednesday Weeda Stamps Ltd. Victoria, British Columbia Internet only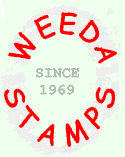 Weeda Stamps has held a regular weekly bidboard auction since 1976. The online component of the sale began in 1993. On December 3rd 2006 the auction transitioned to an exclusively online operation. The weekly auction offers a minimum of 160 Canadian and Worldwide lots, all with high quality scans or photos. There is an easy to use automated online bidding system. Any queries or bids can also be phoned in at 1-250-385-1826 or toll free at 1-888-685-1826. Each auction closes Wednesdays at 7:00 pm Pacific Time.
Online bidding available
Website:www.weeda.com
e-mail: beverly@weeda.com
---
Every Saturday All Nations Stamp And Coin Vancouver, British Columbia Public Auction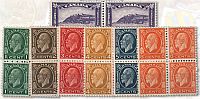 Weekly auctions of Canada, and World, Stamps, Postal History, and collections, including material from the Chris McGregor collection. No buyers premium. Bid in person, online, by phone, fax, or email. Every Saturday at 12:00 noon
Online bidding available
Website:www.allnationsstampandcoin.com
e-mail: collect@direct.ca
---
CSDA Members
To have your sale included in this list, please fill out this form.