Upcoming Stamp Auctions
---
November 2, 2013 Wild Rose Philatelics Edmonton, Alberta, Canada Public Auction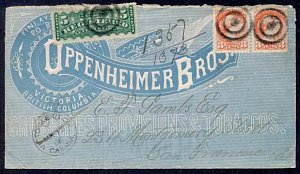 This sale consists of properties from a number of local estates. The large lot selection at the beginning of the sale will fill a one ton truck and appears to be the bulkiest sale to date. There is a good cross section of box lots, collections and groupings of nice British Commonwealth along with a selection of large cover/postal history lots.
Website:www.wildrosephilatelics.com
e-mail: wildrosephil@wildrosephilatelics.com
---
November 27-28, 2013 R. Maresch & Son Auctions Ltd. Toronto, Ontario Public Auction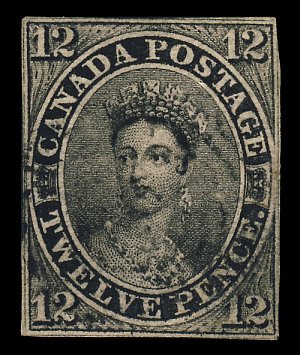 It is a pleasure for us to present to you the 'Bedlington' collection, in this our second fall auction sale. This sale is earlier than our usual post-fall sale, and it is accompanied by a two session general auction to be held the following day.

This one owner sale (SALE 500) represents a lifetime of patient acquisition by a serious and knowledgeable collector of better Canada and Provinces issues, from Pence Issues to Admirals.

In sales 501 and 502, we offer our customers one entire session with a diverse selection of Canada from larger lots and postal history, through Pence and other early issues, right up to modern varieties and back-of-the-book issues. The final session contains Canadian Provinces, Great Britain, British Commonwealth and Foreign with good Germany, USA, etc, with something for every collecting taste from large lots to individual rarities.
Website:http://www.maresch.com/
e-mail: tony@maresch.com
---
December 8, 2013 John Sheffield Philatelist Ltd. London, Ontario, Canada Public Auction
Here's a sale with something for everyone! The sale starts with over 100 lots of intact Worldwide collections. Of note is a larger than normal offering of German material plus other European and Scandinavian countries plus United States. That section is followed by individual stamps, especially Italy and Postal History from the United States. The British Commonwealth area is also well represented with great collections from Great Britain along with individual stamps and Post History beginning with the Mulreadys. Canada and BNA is once again strong with a wide range of collections, stamps and Postal History. Of course there is our usual offering of "Floor Sale Only" box lots - over 160 of these alone. The sale will be held at The Four Points By Sheraton, 1150 Wellington Rd., South London, Ontario, Canada. Viewing begins 9 am day of sale with the auction commencing promptly at 1 pm.
Online bidding available
Website:www.johnsheffield.com/auction/auctionindex.php
e-mail: john@johnsheffield.com
---
Every Wednesday Weeda Stamps Ltd. Victoria, British Columbia Internet only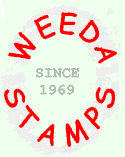 Weeda Stamps has held a regular weekly bidboard auction since 1976. The online component of the sale began in 1993. On December 3rd 2006 the auction transitioned to an exclusively online operation. The weekly auction offers a minimum of 160 Canadian and Worldwide lots, all with high quality scans or photos. There is an easy to use automated online bidding system. Any queries or bids can also be phoned in at 1-250-385-1826 or toll free at 1-888-685-1826. Each auction closes Wednesdays at 7:00 pm Pacific Time.
Online bidding available
Website:www.weeda.com
e-mail: beverly@weeda.com
---
Every Saturday All Nations Stamp And Coin Vancouver, British Columbia Public Auction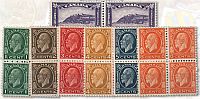 Weekly auctions of Canada, and World, Stamps, Postal History, and collections, including material from the Chris McGregor collection. No buyers premium. Bid in person, online, by phone, fax, or email. Every Saturday at 1:00pm
Online bidding available
Website:www.allnationsstampandcoin.com
e-mail: collect@direct.ca
---
CSDA Members
To have your sale included in this list, please fill out this form.