Upcoming Stamp Auctions
---
Sept. 18, 2016 John Sheffield Philatelist Ltd. London, Ontario, Canada Public Auction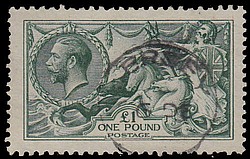 Our next Stamp Auction will be held September 18, 2016 and has been posted on the web site for viewing and bidding. This sale has a great range of material, of note:
useful selection of Zeppelin covers, the most we have offered in many years.
early high value Great Britain from Queen Victoria through King George V.
range of British North America with strength in Newfoundland.
good early Canada
Viewing of lots begins 9 am through 12:30 pm the day of sale with the auction starting at 1 pm.
Online bidding available
Website:www.johnsheffield.com/auction/auctionindex.php
e-mail: john@johnsheffield.com
---
Every Wednesday Weeda Stamps Ltd. Victoria, British Columbia Internet only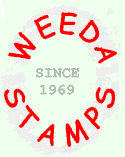 Weeda Stamps has held a regular weekly bidboard auction since 1976. The online component of the sale began in 1993. On December 3rd 2006 the auction transitioned to an exclusively online operation. The weekly auction offers a minimum of 160 Canadian and Worldwide lots, all with high quality scans or photos. There is an easy to use automated online bidding system. Any queries or bids can also be phoned in at 1-250-385-1826 or toll free at 1-888-685-1826. Each auction closes Wednesdays at 7:00 pm Pacific Time.
Online bidding available
Website:www.weeda.com
e-mail: beverly@weeda.com
---
Every Saturday All Nations Stamp And Coin Vancouver, British Columbia Public Auction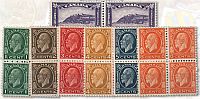 Weekly auctions of Canada, and World, Stamps, Postal History, and collections, including material from the Chris McGregor collection. No buyers premium. Bid in person, online, by phone, fax, or email. Every Saturday at 12:00 noon
Online bidding available
Website:www.allnationsstampandcoin.com
e-mail: collect@direct.ca
---
CSDA Members
To have your sale included in this list, please fill out this form.